CONTRIBUTIONS - WORD OF THANKS
| | |
| --- | --- |
| | |
| C. J. LUNDGREN | FRANK BERQUIST |
CONTRIBUTIONS
The whole church has taken part with great interest and unity in the finances of the Lord's work. As a result a very good economy has been attained. All of the church organizations have been very active in their particular interests. Many people, who do not belong to the church, but still worship with us, have contributed money, etc. to the treasury. Many of the business and professional men of the city have made contributions -not exceeding $10.
WORD OF THANKS
The committee is very happy and thankful to God for His grace and wonderful help in this our undertaking. It has truly been crowned with blessing and success for more than we could have prayed for or thought. Let us, therefore, first thank God and give Him all the honor undiminished! But the committee wishes to express a hearty thank you to the whole church, Young People's Society, Sunday School, sewing circles, the men's working society, confirmation girl's group and also to all givers, who do not belong to the church. A hearty THANKS and God Bless you all!
A. G. Sporrong, Chas. Lundgren, F. Berquist
The contributions shows when this is written:
| | |
| --- | --- |
| Subscriptions and donations | $2, 736.70 |
| Fests and diverse income | 157.09 |
| Young People's Society | 23.30 |
| YPS competition | 1,048.00 |
| Older sewing circle | 447.30 |
| Younger sewing circle | 285.00 |
| Men's Work Society | 100.00 |
| Sunday School | 233.25 |
| Confirmation Girls Society | 31.00 |
| Cash from last year | 464.22 |
Herewith we are now closing this report. One who followed us through these 25 or 30 years could believe, that it has been only happiness and triumph in the church, but such has not always been the case. It is customary to accentuate our blessings and triumphs and draw the quietness' drape over the dark parts (our failures). However, it may be healthier for us to bring forth the mistakes and the sins, more than we do, so as to bring them to the light and get them corrected and forgiven. The congregation has had its victories and its defeats and its virtues and its mistakes and weaknesses just like the churches in the Bible times (see Revelation) in Asia Minor, Revelation, chapter 2 and 3. For the "bad" and sinful let us openly, humbly confess and cast it aside. Yes, let us put it an at the foot of the blessed cross. For the good -may we praise god. And, in truth, He has done great things with this congregation. There is much true devotedness shown here for the Lord's cause, much longing for prayer to the Lord about blessings, Holy Spirit, and revival. May this fire burn brighter and brighter. May we an be protected until the fighting church will triumph. We will close with a hearty
DEO GLORIA!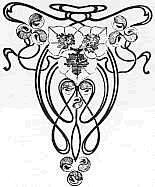 <- THE CHURCH'S ECONOMY & HOMEGONES | GOVERNING BOARDS ->